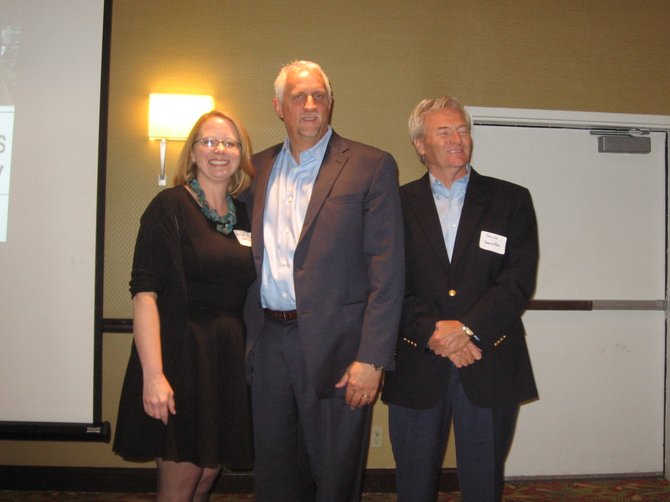 From left: Heather Arnold, Streetsense; John Tschiderer, Federal Realty Investment Trust, and Steve Bannister, Capital Investment Advisors participated in the Sept. 25 "Vibrant Streets Summit" organized by the Southeast Fairfax Development Corporation and held at the Hampton Inn & Suites.

Stories this photo appears in:

SFDC hosts Route 1 development forum.
The Southeast Fairfax Development Corporation, a non-profit corporation financed by the Fairfax County Board of Supervisors, jump-started its fall season by inviting a panel of three business leaders who conducted what amounted to a workshop on how to turn underutilized commercial and mixed use property in the Richmond Highway corridor into viable self-sustaining community and government supported projects.