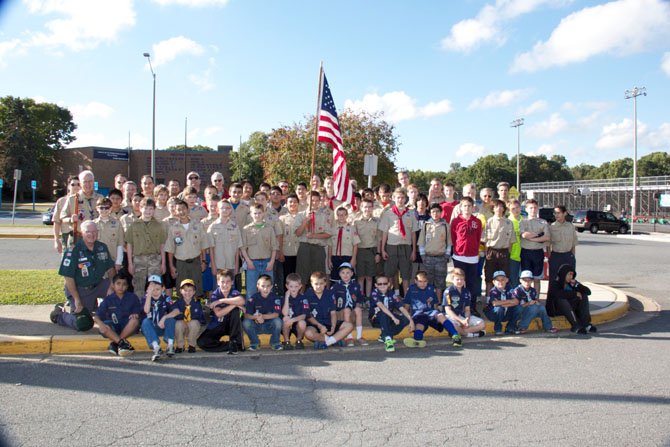 More than 50 Boy Scouts from several scout troops lined the route to ensure walkers didn't wander off course into the neighborhood.
Stories this photo appears in:

n mutual cooperation, the administrations of three states, including Virginia, West Virginia, Maryland and Washington, D.C. all signed proclamations officially declaring the period of Sept. 15-29, 2013 as The Day to Serve and as a time to initiate activities that would assist the poor in our area and combat hunger. One of the more successful activities held was a 3K walk (1.8 miles) on Saturday, Sept. 28, starting from Robinson Secondary School in the Burke area of Fairfax County through the shaded streets and past the manicured yards of the local neighborhood. Food donations from the participants were distributed to the local food banks.