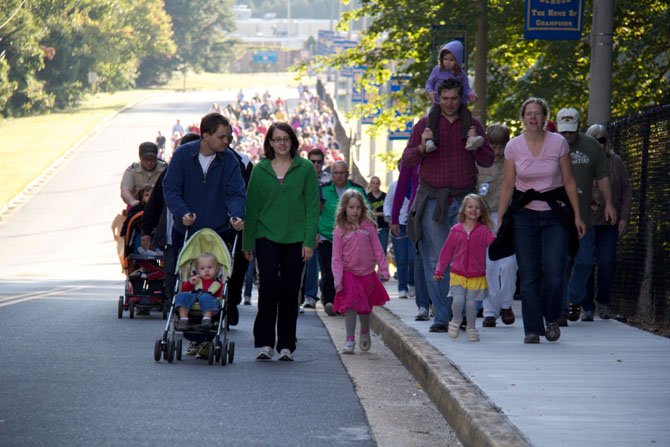 In mutual cooperation, the administrations of three states, including Virginia, West Virginia, Maryland and Washington, D.C. all signed proclamations officially declaring the period of Sept. 15-29, 2013 as The Day to Serve and as a time to initiate activities that would assist the poor in our area and combat hunger. One of the more successful activities held was a 3K walk (1.8 miles) on Saturday, Sept. 28, starting from Robinson Secondary School in the Burke area of Fairfax County through the shaded streets and past the manicured yards of the local neighborhood. Food donations from the participants were distributed to the local food banks.
This wholesome early morning family activity began with a short kickoff ceremony with Dave Meyer, Fairfax City councilman, and State Sen. Dave Marsden, both present for support. Representatives of both the Ecumenical Community for Helping Others (ECHO) and the Annandale Christian Community for Action (ACCA) were also there to support the effort. Jane Curtis of ECHO provided opening comments and expressed appreciation for the support provided in their efforts to support our needy. Frank McLeskey, representing the Lamb Center, offered an opening prayer at the starting ceremony to initiate the walk.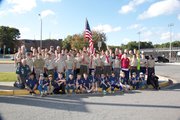 More than 50 Boy Scouts from several scout troops lined the route and were present at the numerous turning points to ensure walkers didn't wander off course into the neighborhood. Participants included families with young ones in strollers, toddlers, teenagers, joggers, dog walkers and seniors. Following the completion of the walk, after all walkers had reported in, the Boy Scouts all gathered to present the colors and sang the national anthem as a closing finale. Students participating and providing service were predominately from Lake Braddock, Robinson and West Springfield High Schools.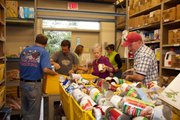 Other groups providing community support included the Knights of Columbus, which provided assistance along the route and through the property of St. Mary's Catholic Church, and Costco, which provided funding which was used to provide bottled water for participants at the water station along the route. In addition, there were over 30 missionaries of The Church of Jesus Christ of Latter Day Saints on hand to control parking, support route control and man the water station. Fairfax County Auxiliary Police provided two volunteer officers and patrol vehicles to insure safety at the route crossings on Sideburn Road. Over 600-plus participants contributed 1,300 pounds of food for immediate distribution to the several food banks.