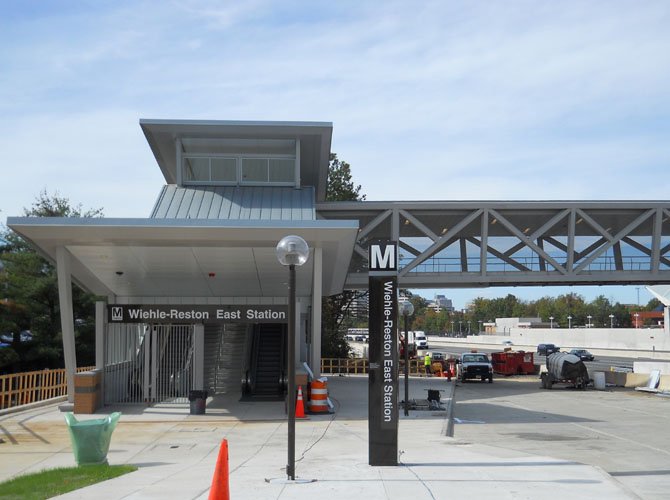 The signs are in place at the Wiehle-Reston East Metrorail Station. This photo, looking west, along the Dulles Toll Road Corridor, shows the entrance to the pedestrian pavilion on the south side of the Dulles Road, where sidewalks, curbs and gutters were recently installed.

Stories this photo appears in:
The station is approximately 98 percent complete.
While the precise opening date for Phase 1 of the Silver Line has not been set, Dulles Corridor Metrorail Project crews are putting the finishing touches on the systems and structures at the future Wiehle-Reston East station.