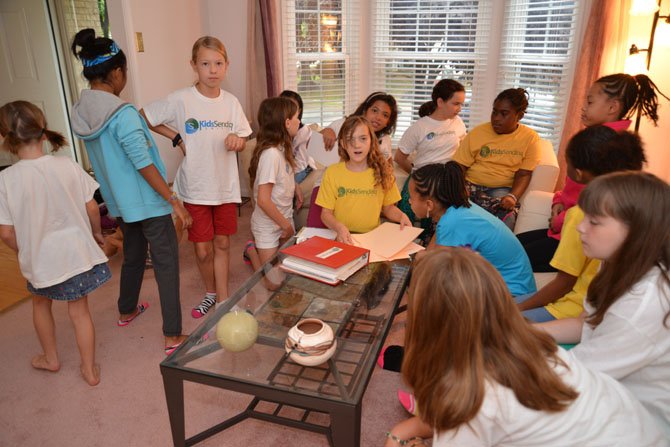 Before the members of Kids Sending Smiles (KSS) get down to the business at hand—last minute preparations for Saturday's 5k Run/Walk for Breast Cancer – there has to be a few minutes of catch-up and maybe a giggle or two. After all, these KSS'ers don't all go to the same school.
Stories this photo appears in:
Youth non-profit to hold 5K Run/Walk for Breast Cancer at Burke Lake Park.
The Court of the 2013 Lee District Lady Fairfax was in session, but there were no royal activities underway. Instead, 11-year-old Samantha Underwood and her friends were busy reminiscing about past events and planning future ones for Kids Sending Smiles (KSS)—the charitable organization they established when a friend of Philippine ancestry told Samantha about the conditions and the poverty, especially among young girls, in the native country of her family.