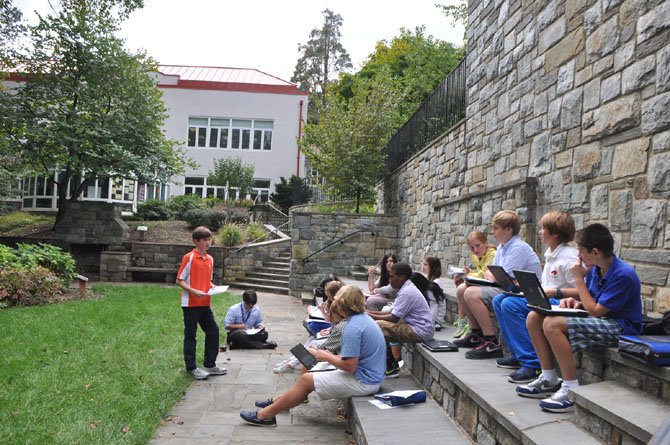 This eighth-grade history class at Norwood School, in Bethesda, Md., is taught in the style of a Socratic seminar, which is student-led and a great way to hone public-speaking skills. School visits offer prospective families an opportunity to observe a school's approach to teaching and learning.
Stories this photo appears in:

Local educators offer advice on selecting the right independent school for your child.
Marta Soltes was sitting in an Arlington coffee shop recently pouring through catalogs and application packets from some of the area's most elite independent schools. Her stack of brochures was almost as high as her extra-large latte.