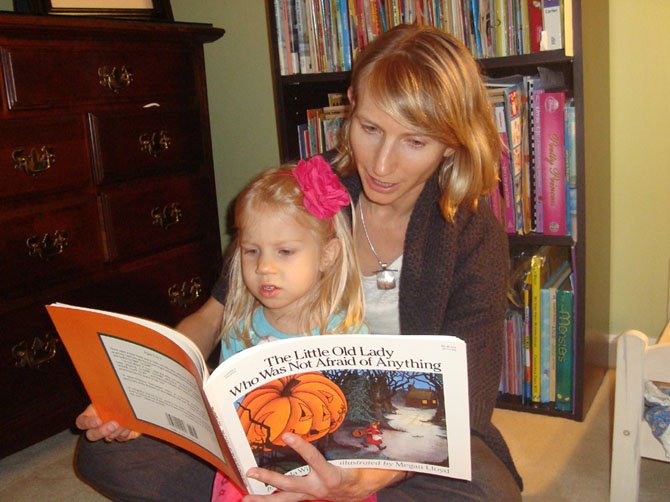 Holly Karapetkova reads the Halloween book "The Little Old Woman Who Was Not Afraid of Anything" with her daughter. "The main thing about reading with your child is giving your child your attention and having quality fun time together," she said.
Stories this photo appears in:

Local literature experts recommend their favorite Halloween books for children.
Mark Burch, who lives in Oak Hill, recently browsed through the children's Halloween book section at a library near his Washington, D.C., office. He had his three children in tow and an armload of books with covers that included carved pumpkins, willowy ghosts and witches in black hats. "We've got about 15 books," he said. "I think the limit of books you can check out is 50 and we might reach it." Children's literary experts say the month of October is a perfect time for children to explore their imagination, address their fears and have fun reading with their parents. In addition to traditional Halloween favorites, local booksellers say this season brings forth new offerings in children's Halloween literature.