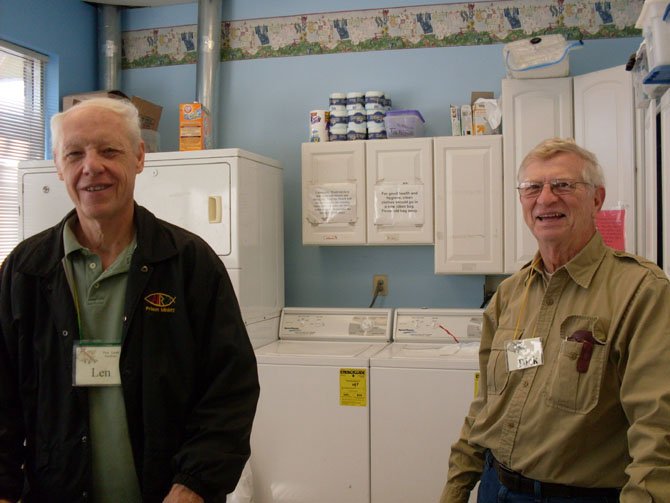 Volunteers Len Pomeroy and Dick Neff staffing the laundry.
Stories this photo appears in:

The Lamb Center holds a memorial service celebrating three lives.
Like so many of us who have similar stories, Walter Joback graduated from college, became an engineer, married and raised a family. However, things changed in 2001 when he became unemployed and health issues defined who he became. Friends said he was a kind and gentle man with a passion for what he believed in. He passed away on Oct. 3 from a stroke and was found in the woods in Fairfax City where he had been sleeping nights. Walter had been a guest at the Lamb Center since 2002. Like Walter, Jeanne O'Neill Pearson, a wife and mother, and Johnny "Noodles" Rossettos also had life-altering events and were guests of the Lamb Center, where they became part of their family. They also passed away recently.