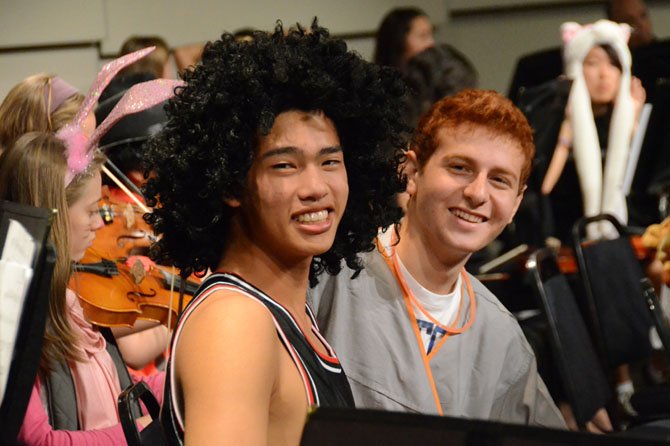 Only at a Langley Orchestra concert will you find Chicago Bulls' Michael Jordan sharing a music stand with a cardiothoracic surgeon. From left, senior violinists Quan Pham and Damien Islek.

Stories this photo appears in:

In a night full of spooky music, costumes and theatre, the Langley High School Orchestra presented a thrilling concert to a full house on Thursday, Oct. 24. The Symphonic and Chamber Orchestras opened the concert with film scores from "How to Train Your Dragon" and "Harry Potter and the Deathly Hallows," boosted by several band members in Superman and Batman costumes.