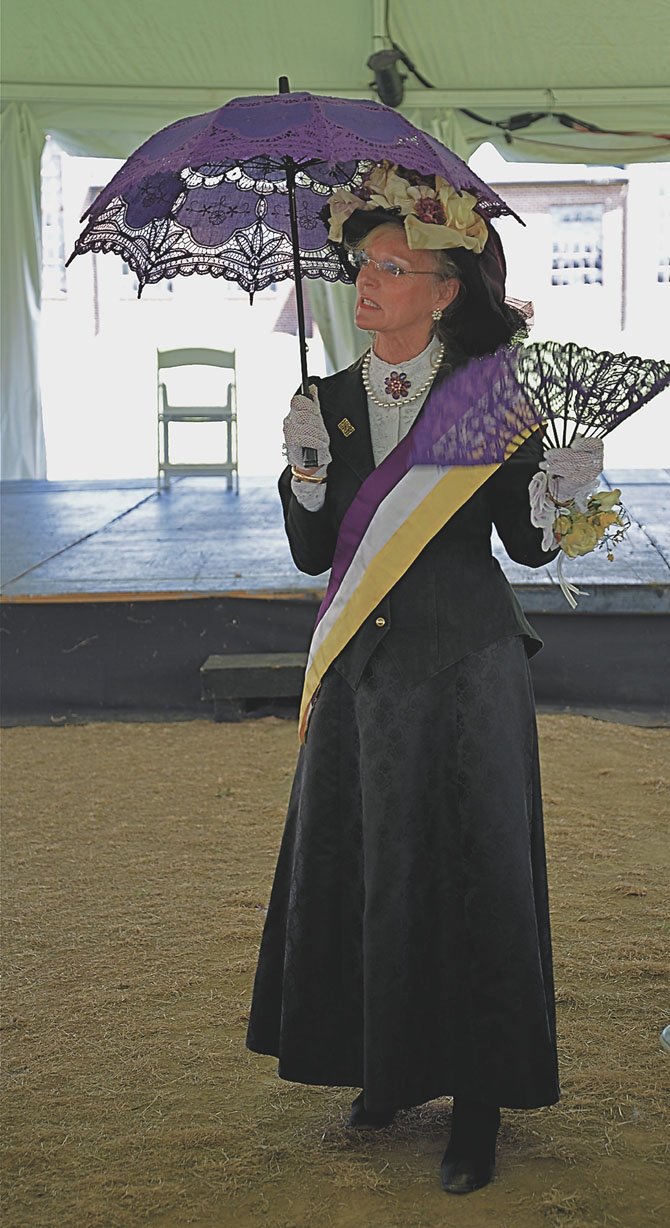 Lynne Garvey-Hodge brought the courageous experiences of the Occoquan Workhouse suffragist prisoners to life as she told their story in the persona of Mrs. Robert
"Mimi" Walker who was arrested in front of the White House and sent to the Workhouse in July of 1917.
Stories this photo appears in:

Women's Equality Day celebrated at Workhouse Arts Center.
Did you know that the Commonwealth of Virginia did not ratify the 19th Amendment—giving women the right to vote—until Feb. 21, 1952? Or that American suffragists were the first people to ever picket in front of the White House? Are the names of Alice Paul and Lucy Burns as familiar as Elizabeth Cady Stanton, Lucretia Mott and Susan B. Anthony?