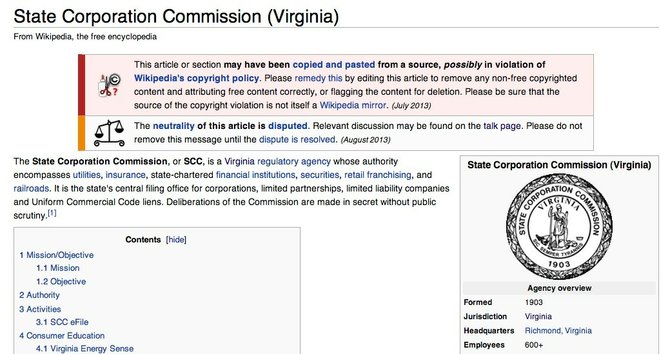 The Wikipedia page for the State Corporation Commission includes a note explaining the neutrality of the article is disputed. That's because an official from the commission formally objected to changes to the page describing the agency's deliberations as secret.
Stories this photo appears in:

Agency makes official request to remove information from Wikipedia page.
The battle lines in the war over transparency at the Virginia State Corporation Commission have shifted from the committee room to the Internet.