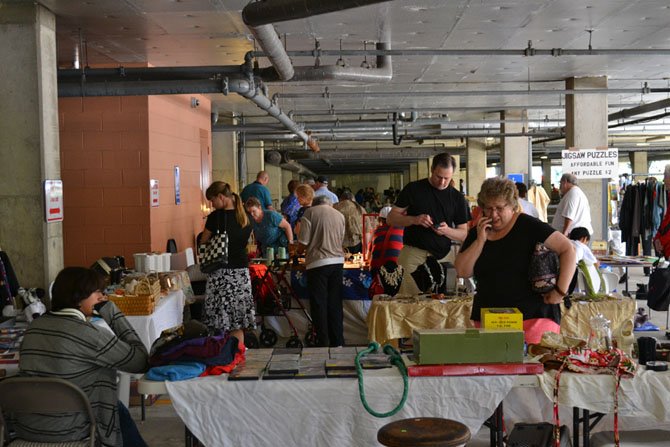 The flea market offered everything from antique treasures to new products from commercial vendors.
Stories this photo appears in:

Area treasure hunters visit McLean Community Center's semi-annual flea market.
Longtime friends Nancy McCormick, Jeanne Nelsen and Liz Rothrock, who jokingly call themselves "poker widows," have always looked for ways to have fun while their husbands played poker. Recently, the friends of 26 years have discovered that they love to sell their wares at the MCC semi-annual flea market. "This is our fourth time here," said Nelsen. "We've gotten the same booth several times. We have an absolute blast." Not only do they have fun, they typically make up to $300 in a four-hour day.