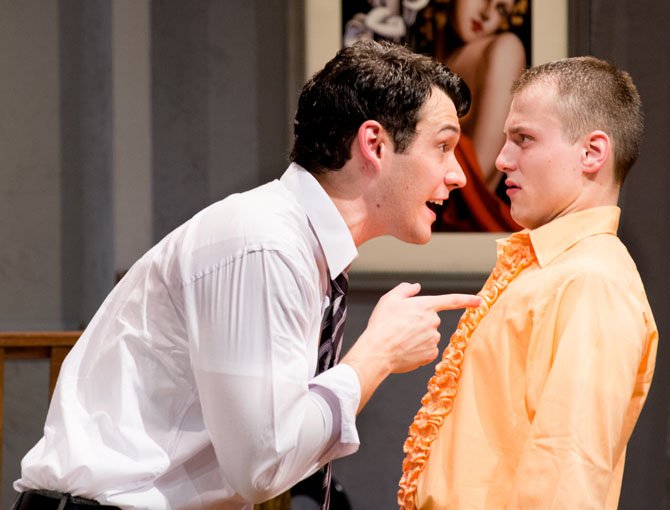 The Baker Brothers: Elliott Kashner as Alan and Alex Alferov as Buddy in "Come Blow Your Horn," now playing through Oct. 12 at The American Century Theater.
Stories this photo appears in:

The American Century Theater dazzles with Neil Simon classic.
It's been more than half a century since Neil Simon's "Come Blow Your Horn" made its Broadway debut, launching one of the most successful playwriting careers in the history of the American stage. Filled with what would become Simon's trademark wisecracking repartee, the autobiographical portrait of a young man leaving home to experience the swinging single lifestyle of the '60s is performed to perfection by The American Century Theater at Gunston Arts Center Theatre Two in Arlington.