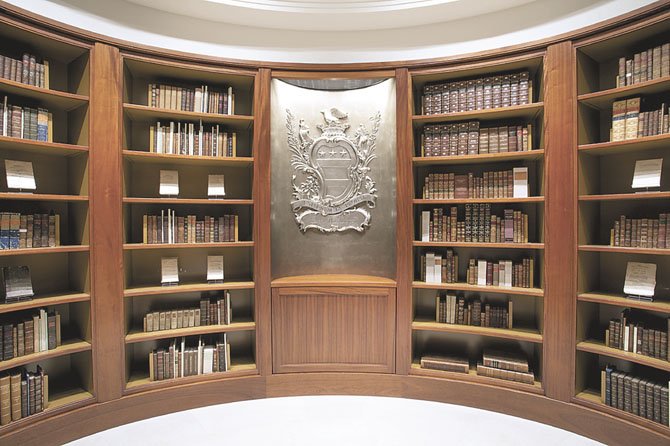 Rare books from George Washington's personal collection.


Stories this photo appears in:

$106.4 million building dedicated.
The $106.4 million Fred W. Smith National Library for the Study of George Washington opened in Mount Vernon last Friday, Sept. 27, with much fanfare. Fred W. Smith, chairman of The Donald W. Reynolds Foundation, the largest donor, gave $70 million, including a $38 million lead gift, which was the largest single donation in Mount Vernon's history. It was seed money to create the museum, foundation and education center. Funds were also collected by the Mount Vernon Ladies' Association, which came from 7,000 individuals, foundations and corporations from across America — not from any federal, state or local governments. "This is a place where scholars and leaders can visit from all over the world," said Gov. Bob McDonnell, who referred to George Washington as only having a sixth-grade education — a man of "quiet faith, humility, and civility." And one of the best whiskey makers in America.