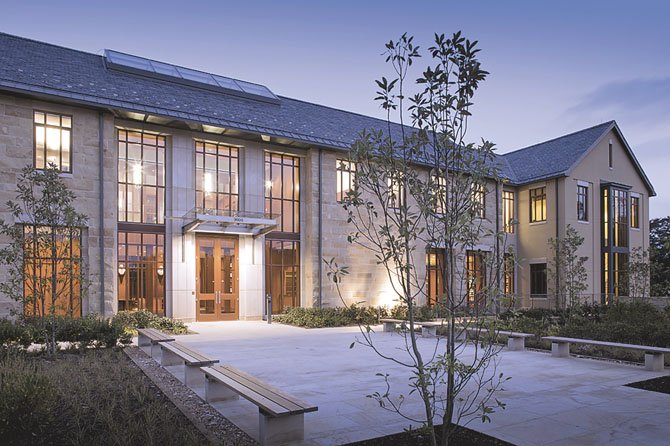 The $106.4 million Fred W. Smith National Library for the Study of George Washington opened in Mount Vernon last Friday, Sept. 27, with much fanfare.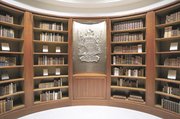 The elegant library is located on 15 acres near the Mount Vernon Inn Complex and the western visitor parking lot. The building footprint covers five acres. An additional 50 acres of woodlands surround the site.
Fred W. Smith, chairman of The Donald W. Reynolds Foundation, the largest donor, gave $70 million, including a $38 million lead gift, which was the largest single donation in Mount Vernon's history. It was seed money to create the museum, foundation and education center.
Funds were also collected by the Mount Vernon Ladies' Association, which came from 7,000 individuals, foundations and corporations from across America — not from any federal, state or local governments.
"This is a place where scholars and leaders can visit from all over the world," said Gov. Bob McDonnell, who referred to George Washington as only having a sixth-grade education — a man of "quiet faith, humility, and civility." And one of the best whiskey makers in America.
The gala attracted three living Virginia senators — Tim Kaine, Mark Warner and John Warner — as well as governors Bob McDonnell and George Allen, Pulitzer-prize winner and author David McCullough ("1776" and "John Adams"), and Grammy winners Amy Grant and Vince Gill, who sang "America the Beautiful."
The three-level library is 45,000 square feet in size. The Richard and Helen DeVos House measures 7,300 sq.-ft., and will be a guesthouse for visiting fellows.
Mount Vernon owns 103 original volumes, representing 62 titles of the 1,200 titles that were counted in the inventory at the time of his death.
Michael Vergason Landscape Architects provided guidance for 15 acres of planted 937 trees, including dogwoods and redbuds, and 2,500 bushes and shrubs, which are under the care or arborists.
To fund the construction, Mount Vernon launched a $100 million capital campaign in February 2010 with a lead $38 million gift from the Donald W. Reynolds Foundation. The campaign closed in June 2013 with $106.4 million.
A groundbreaking ceremony took place in April 2011, and construction commenced that fall. The building was completed in summer 2013.
The U-shaped library includes a three-level, 45,000-sq-ft. building and 6,000-sq-ft. scholars' residence made of limestone, stucco metal and glass exterior finishes. There are 12-foot ceilings in public spaces to accentuate light; windows and doors are made of mahogany. Porches and terraces are paved in sandstone. The Architectural firm of Ayers Saint Gross of Baltimore designed the buildings with interiors by MFM Design of Bethesda — to convey the sensibilities of George Washington. Whiting Turner served as the general contractor.
The library has 25,000 sq.-ft. of veneer American Sycamore – a tree that grows in Mount Vernon. In climate-controlled rooms, it will hold more than 12,000 books, journals, audio-visual items, information files and electronic resources. It will house stacks of 2,500 rare books, 6,000 historical manuscripts, 5,000 special collection items (scrapbooks, photos, postcards) as well as articles and reference materials from George Washington as well as papers owned by the Mount Vernon Ladies' Association. The library will host a variety of events, including lectures, education programs, symposia and meetings, said Library Director Douglas Bradburn, Ph.D.
Donald W. Reynolds was a media entrepreneur from Oklahoma whose Donrey Media Group grew to $1 billion in holdings. He remained active in philanthropy until his death in 1993. In 2010, a Capital Campaign was launched to fund the construction.
Other major contributors were John and Adrienne Mars of McLean (of Mars candy) who gave $10 million for the Rare Books and Manuscripts Room; as well as Richard and Helen DeVos, who gave $10 million for the construction of the Richard and Helen DeVos House — a 7,300 sq.-ft. guest house for visiting scholars and fellows.
In February, philanthropist David M. Rubenstein contributed $10 million, enabling Mount Vernon to exceed its $100 million capital campaign goal seven months ahead of schedule. It also provides seed funding for a new fellowship program for college students. The largest meeting room named for Rubenstein will seat 100 people auditorium-style. Contributor's names are written on a "Wall of Honor."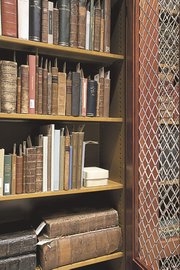 Ann H. Bookout, the 20th Regent of the Mount Vernon Ladies Association, said the George Washington estate was purchased from the Washington family in 1858 for $200,000. That included the mansion, outbuildings and 200 acres from John Augustine Washington III, a great-grandnephew of George Washington. She said that initiative started the historic preservation movement in the U.S. She added that 85 million visitors have walked through the doors since 1860 — making it the most visited historic home in America. Under their stewardship, the estate has been restored to its 1799 appearance — the year of George Washington's death.
"This is a defining moment in the life of the Mount Vernon Ladies Association," said the Rev. Donald D. Binder of Historic Pohick Church — the place where George Washington worshiped.
It was a "long-time in coming," said Mark Warner, who reminded everyone that George Washington was a "fiscal conservative" who cautioned about spending, saying taxation was "vital." He reminded everyone that George Washington's name is attached to countless streets, towns and schools across the U.S., and referenced George Washington's "The Rules of Civility," written at age of 16 — Rule #35: "Let your discourse with men of business be short and comprehensive."
Author McCullough cited George Washington's patriotism and leadership, his attention to details and physical appearances. "George Washington was a man of action, and yes, actions speak louder than words," he said. "But words can change history …. We can never know enough about George Washington."
McCullough also praised the volunteers and benefactors for their "joint effort," individually thanking those who made it happen. And with the pending government shutdown, he joked: "Maybe we should ask the Ladies Association of Mount Vernon to take over."
After the grand-opening, hundreds of guests could tour the library and grounds.
Public information: 703-780-2000; or www.mountvernon.org.