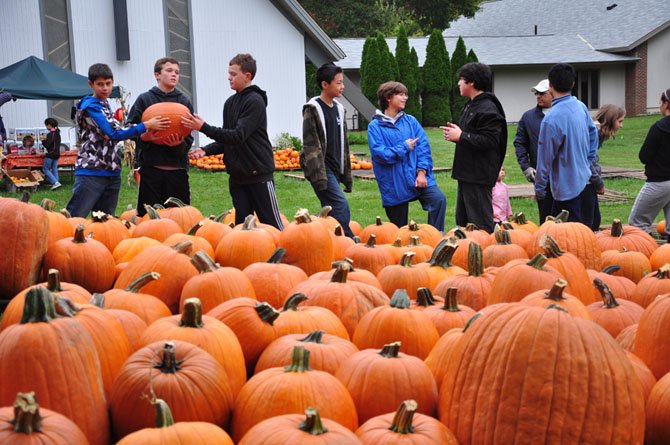 St. Thomas Episcopal Church will host their annual pumpkin patch to raise money for nonprofits starting Oct. 5.
Stories this photo appears in:

Annual fall events are on the way.
Few things are as synonymous with fall as the pumpkin, which adorns porches, sidewalks and stoops throughout the season. This year, St. Thomas Episcopal Church in McLean will have thousands of pumpkins for sale, starting Saturday, Oct. 5. The pumpkins are brought in from a Navajo reservation in New Mexico. The church shares the profits from sold pumpkins with the Navajos, and the remaining ones are donated to an animal refuge site to be used as feed.