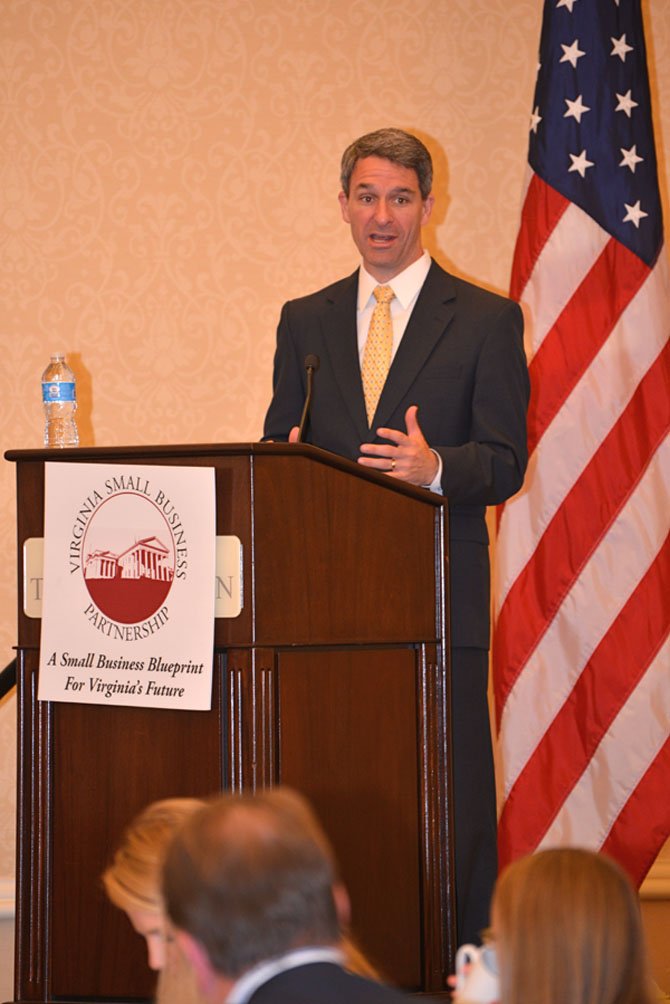 Virginia Attorney General and Republican candidate for Governor Ken Cuccinelli warned that the creation of part-time jobs versus fulltime jobs "is not healthy. That's not job creation. That's eating away at our middle class."

Stories this photo appears in:

Gubernatorial candidates speak at the Mason Inn & Conference Center.
Virginia gubernatorial candidates Terry McAuliffe and Ken Cuccinelli were the keynote speakers at the fourth annual Virginia Small Business Partnership (VASBP) Summit, hosted by Miller/Wenhold Capitol Strategies LLC at The Mason Inn in Fairfax on Friday, Sept. 20. "We are thrilled to have them join us," said Paul A. Miller, chairman of the VASBP.