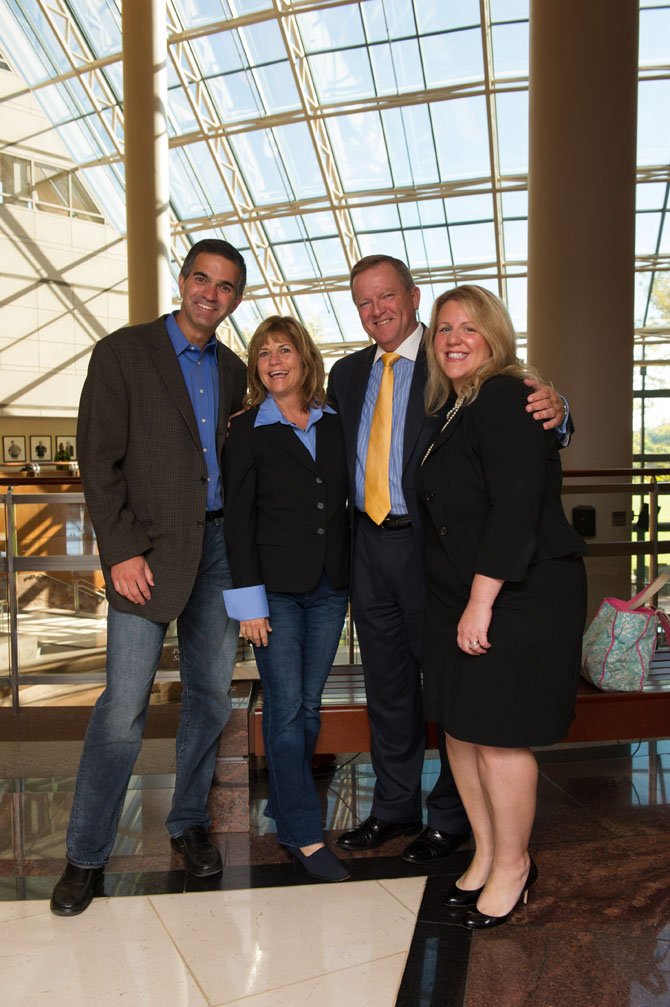 Dean Klein, Office to Prevent and End Homelessness; Anna Smith, Pathway Homes; Jim Corcoran, president, Fairfax County Chamber of Commerce, and KayAnn Shoeneman, Fairfax Chamber, gather before the Board of Supervisors meeting's proclamation of Oct. 18 as "Jeans Day Fairfax."
Stories this photo appears in:

Register now to participate in Jeans Day Fairfax on Oct. 18.
Just by wearing jeans to work, you can actively help nearly 3,000 men, women and children in Fairfax County who face homelessness and hunger every day. On Tuesday, the Fairfax County Board of Supervisors proclaimed Friday, Oct. 18 "Jeans Day Fairfax," the third annual Jeans Day event in Fairfax County.