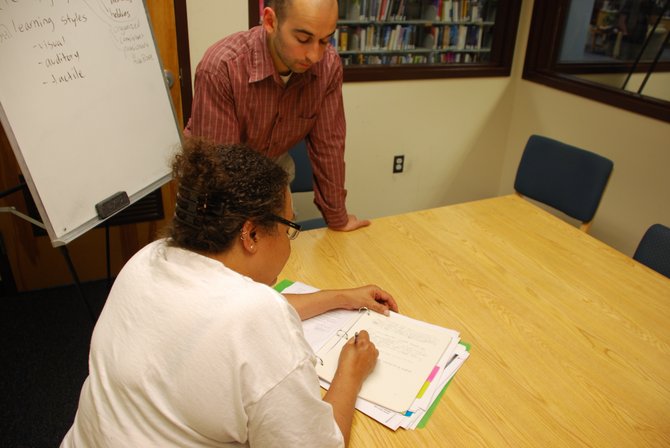 Ronettee Hicks gets some help from tutor Brian Katkin on her essay for a food class, en route to a degree in hospitality management
Stories this photo appears in:

Lake Braddock graduate Brian Katkin started the company last spring.
When JS Tutoring folded in 2012, one of Arlington resident Brian Katkin's students with a learning disability wanted to keep having sessions with him. They worked out an arrangement to continue working together, and soon Katkin decided to take on other students as well. Then on the first day of Spring Break the same year, he launched the company Up to Speed Tutors, with himself as the sole instructor.