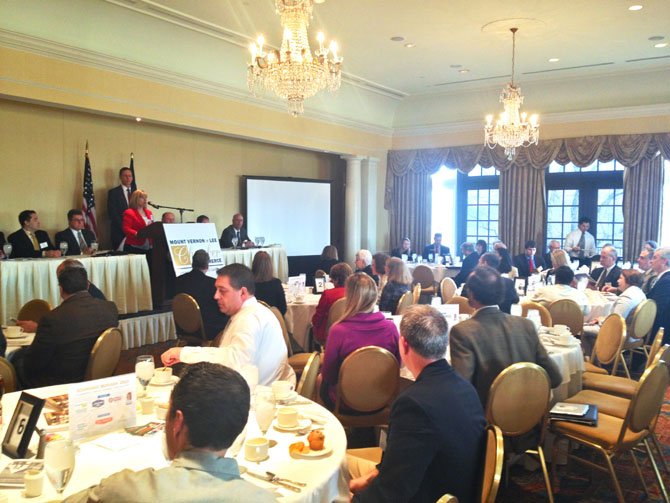 SFDC executive director Edythe Kelleher speaks at that organization's 2014 Economic Outlook Summit. SFDC will host its second summit for the year on Oct. 30.

Stories this photo appears in:

Transportation trends like super streets and roundabouts may not be the perfect fit for every roadway and intersection in northern Virginia. But the goal of next week's Innovations in Transportation Summit, hosted by the Southeast Fairfax Development Corporation (SFDC), is to see how these updates are successful in other states and countries, and how they could be adapted here.