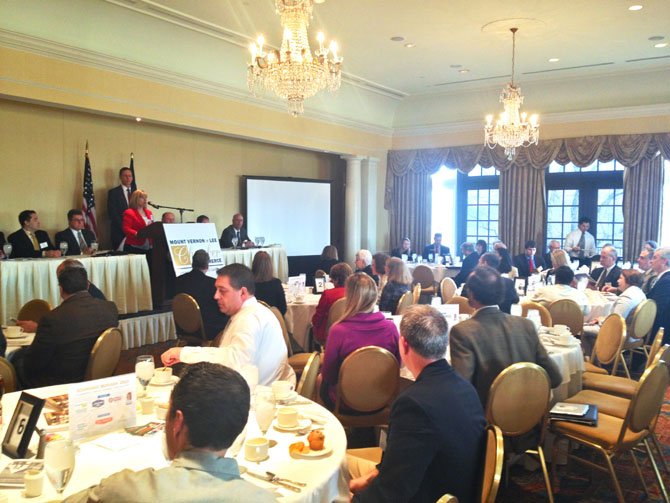 Transportation trends like super streets and roundabouts may not be the perfect fit for every roadway and intersection in northern Virginia. But the goal of next week's Innovations in Transportation Summit, hosted by the Southeast Fairfax Development Corporation (SFDC), is to see how these updates are successful in other states and countries, and how they could be adapted here.
"Perhaps the Huntington Avenue intersection doesn't need to be a separated grade interchange," said SFDC executive director Edythe Kelleher. "That's one place that the new things could help address."
The summit will feature transportation planning experts Tom Biesadney (Fairfax County Department of Transportation), Robin Antonucci (Wells & Associates) and Karina Ricks (Nelson/Nygaard).
The SFDC, a non-profit that's been helping promote the redevelopment of Route 1 since 1982, generally hosts two summits per year. Past summit subjects included mixed use development and "Vibrant Streets."
The events can serve as a networking and educational opportunity for members of local industry, engineers, architects, community real estate agents and construction, but Kelleher stressed community members are encouraged to attend.
"It's great to have people come in," she said, "so that when and if these different alternatives are actually proposed, there are people who have heard of them."
The SFDC Innovations in Transportation Summit will take place Oct. 30 from 8:30-10 a.m. at the Hampton Inn & Suites, 5821 Richmond Highway in Alexandria. The summit is free and SFDC will offer a light breakfast. The SFDC website is www.sfdc.org.