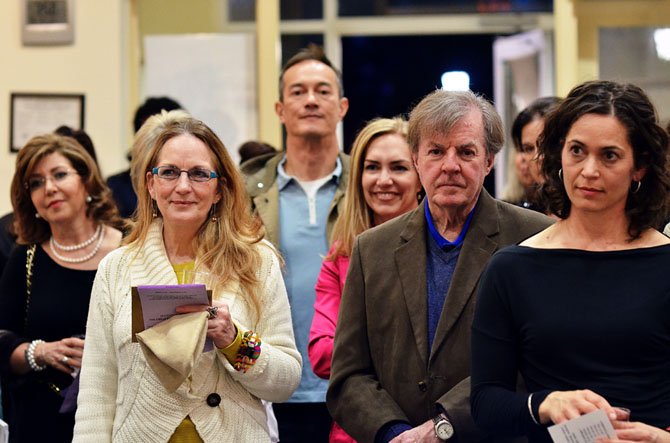 Attentive patrons and prospective writers listened as authors discussed their paths to publishing success. An "Evening with the Authors" at the Great Falls Library was hosted b the Great Falls Writer's Group on Saturday night and celebrated artists of the written word.
Stories this photo appears in:

Great falls' 'Evening with the Authors' allows writers, readers to learn form each other.
Jeff Preletz of Leesburg went to the "Evening with the Authors" as a reader, but he left convinced that he, too, is a writer who must finish his first book. He didn't expect the turnout for a Saturday night event at the Great Falls Library to be so great that patrons would spill into the hall and out the front door. But he got what he came for – inspiration from authors to put his ideas in print. "This is no ordinary book signing," he said. "We are conversing with published authors and learning from them."