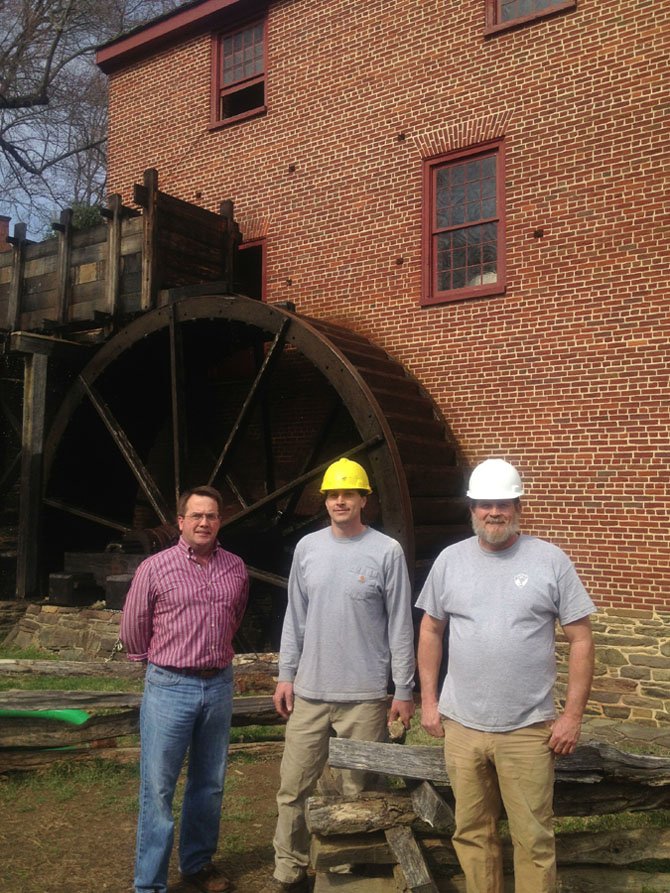 Colvin Run Mill park manager Mike Henry with millwright Ben Hassett and miller Mason Maddox at Colvin Run Mill in Great Falls.
Stories this photo appears in:
Staff look forward to restoration of mill.
Last year Colvin Run Mill in Great Falls entered a contest to win grant money through the Fairfax County Park Foundation. The result was a fourth-place finish among 24 historic sites in the contest and a $75,000 grant for Colvin Run Mill, the largest grant in the site's history. This money is now being used to fund restoration of the mill. Fairfax County spent about $1 million restoring the mill between 1968 and 1972, but stopped before finishing when funds ran out.