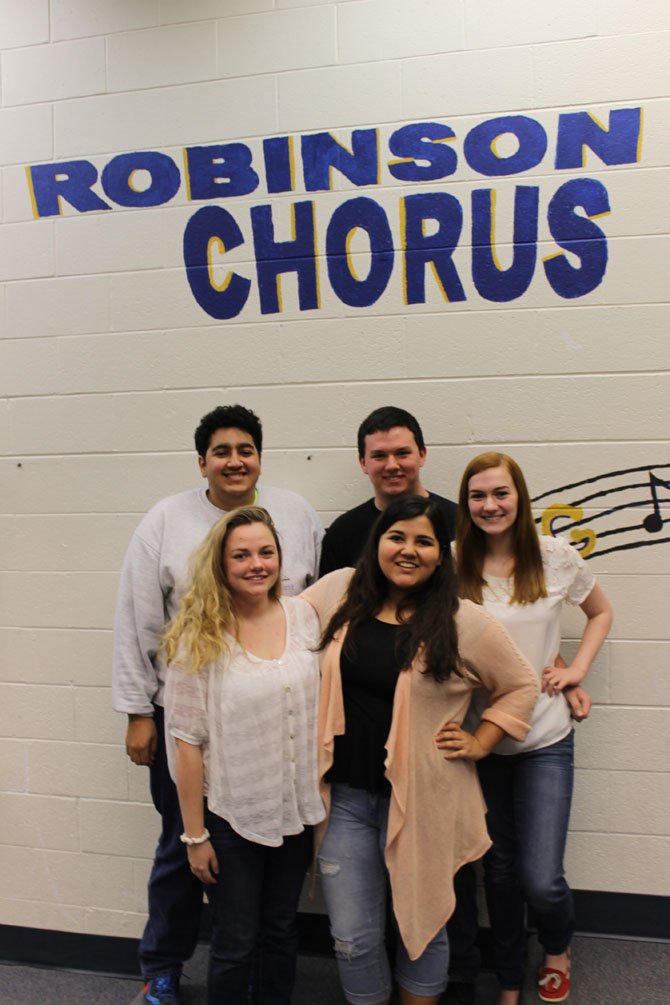 Top Row: Bassam Ghali, Michael Koellner, Molly Wise. Bottom Row: Christina Doughtery, Nicky Solares. For these Robinson students, choir is more than just an elective. Along with the rest of their class, they have been practicing for months in preparation for the World Choir Games in July.
Stories this photo appears in:

Two ensembles from Robinson will travel to Latvia this summer.
After a Skype session with composer Sydney Guillaume, members of Robinson Secondary School's choral group Robinson Singers were ecstatic. "It was just so exciting because he knows exactly what he wants it to sound like," said junior Molly Wise. "It was so cool to have the composer teach us and to take the time to help us." Guillaume is the composer of "Twa Tanbou," one of the pieces Robinson Singers will be performing at the World Choir Games in Latvia this summer.