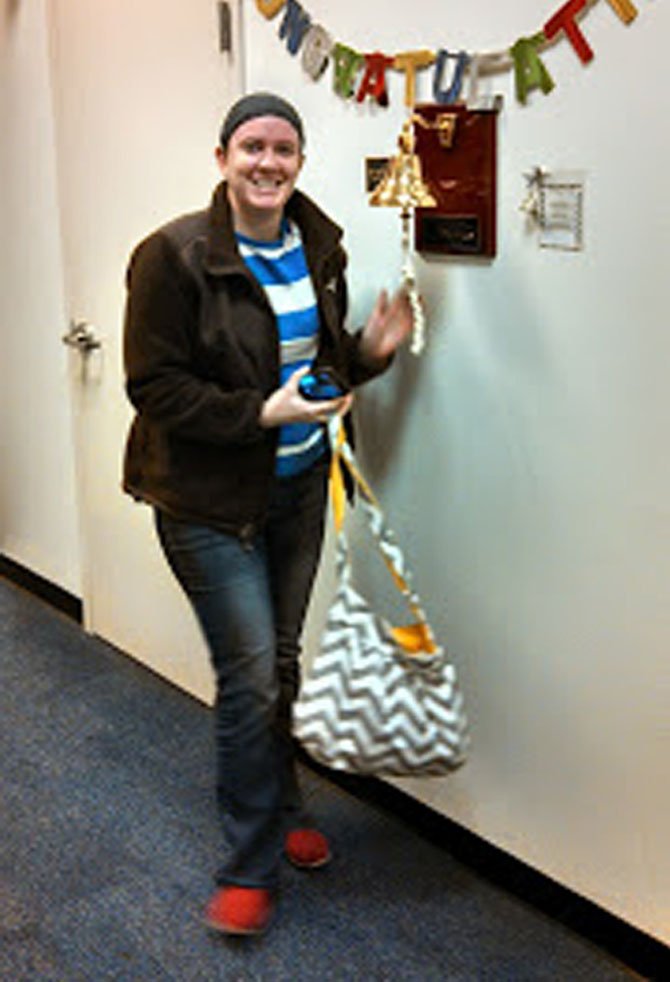 Erin Kelly after her last radiation treatment on Tuesday, Nov. 19, 2013.
Stories this photo appears in:
Team seeks to raise funds for National Brain Tumor Society.
Erin Kelly spends her professional life tending to critically ill children as a pediatric nurse on the cardiac intensive care unit at Children's National Medical Center. What patients and their parents may not know is that she has spent the last three years in her own health battle, one with a stubborn brain tumor. The 26-year-old Arlington resident will be running the National Race for Hope on May 4, a 5K run in Washington D.C. that raises funds the National Brain Tumor Society.