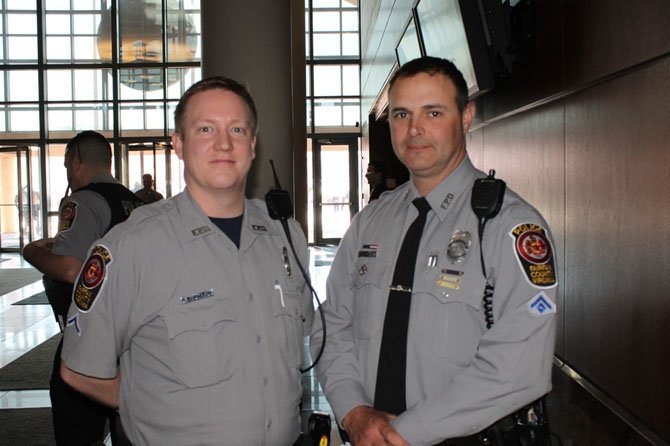 School Resource Officer Rich Barron and Mike Scanlon, president of the Fairfax Fraternal Order of Police, were among the hundreds of police officers who attended the public hearings on the Fairfax County budget at the Government Center on April 10.
Stories this photo appears in:

Department is struggling to recruit and maintain officers.
Nearly 350 Fairfax County Police officers appeared at a public hearing on the Fairfax County budget on April 10, advocating for an increase in pay. The police filled the auditorium, leaving standing room only. Several police testified before the Board of Supervisors, advocating for pay raises and parity with other public safety departments, such as the firefighters, who are seeing an increase in pay this year.