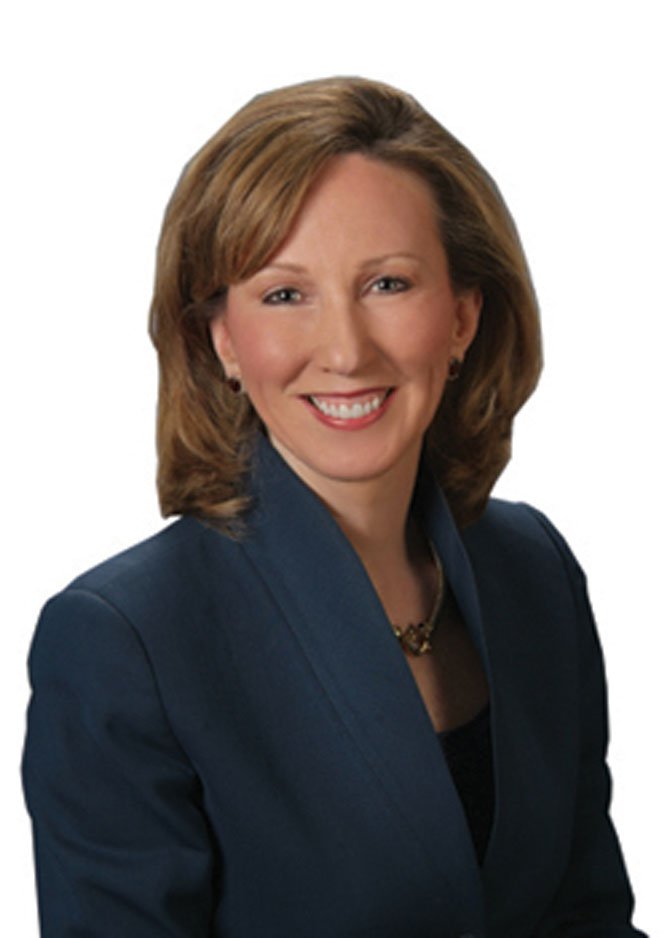 Barbara Comstock
Age: 54
Current position: Delegate
Education: Middlebury College, Political Science; Georgetown University Law Center
Town of Residence: McLean
Family: Married to Chip Comstock. Three children.
Key Affiliations: Board for Friends of Clemyjontri, Board for McLean Orchestra, Board for Childhelp, founded Arts House Caucus

Stories this photo appears in:
Republican candidates for Congressional 10th District seat offer a mix of experience.
After weeks of debates and campaigning, the Republican party will choose a candidate on Saturday to oppose John Foust (D) to succeed U.S Rep. Frank Wolf in the Va. 10th District Congressional race. The party canvass will be held from 10 a.m. to 3 p.m. Two of the candidates, Barbara Comstock and Bob Marshall have held office previously as delegates. According to VPAP.org, Comstock raised $761,354, Stephen Hollingshead raised $122,178, Howard Lind raised 140, 838, Marshall raised $55,240, Marc Savitt raised $13,764 and Rob Wasinger raised $82,742. Although Marshall raised significantly less than Comstock, he felt confident he is the right candidate for the 10th district race. "I have won 13 consecutive elections in Northern Virginia. Barbara Comstock won three. Obama won the state delegate district I represent by 11 percent. Barbara Comstock's district split evenly between Obama and Romney. Groups from the left and the right have joined me to pass laws to protect our constitutional rights," said Marshall in an email. Comstock, who felt she had the upper hand because of her work with Congressman Wolf, said she is concerned about several national security issues. "I'm very concerned about our current national defense policy which was weakened by President Obama," she said. Lind is the only candidate who has served in the military. He previously ran for U.S. Senate. "The whole thing with my campaign is taking a stand, which is not just taking a stand against the Democratic party, but also taking a stand within our own party." Savitt said his candidacy provides innovative ideas and a fresh face. "I am the only candidate in this race, who has never worked for the government or held elective office," said Savitt in an email. "I consider this an advantage, as those with such prior employment, are the very same individuals who are directly responsible for the government's loss of credibility with the American people. "