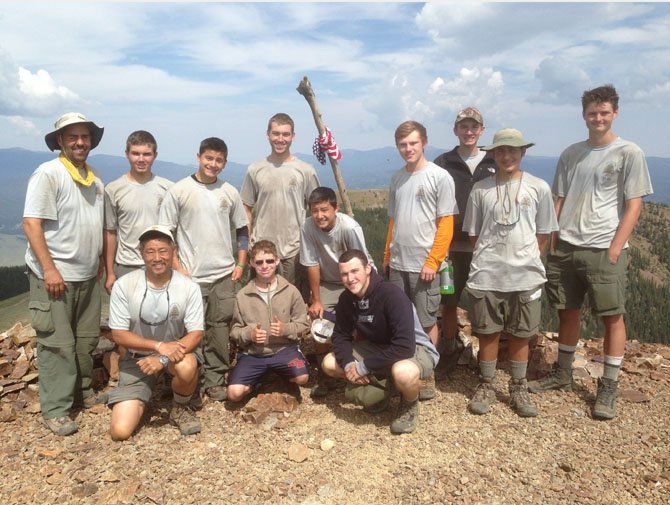 Great Falls Troop 55 Scouts reach the Summit of Mount Baldy, Philmont Scout Reservation. Front Row (from left): Scoutmaster Gary Pan, Daniel Devlin, Corey Hodge.
Back Row: Assistant Scoutmaster Ted Reuss, John Fouse, Wesley Pan, Drew Dudzik, Mitchell Pan, Charles Sampson, Thomas Windus, Daniel Reuss, Will Frank
Stories this photo appears in:

Great Falls Troop 55 Boy Scouts discover wilderness, wildlife in New Mexico.
Ten teenage Scouts and two adult leaders from Troop 55 in Great Falls went on a life-changing trek through the Sangre de Cristo Mountains (part of the Rocky Mountains) at Philmont Scout Ranch in Cimarron, N.M., this summer.