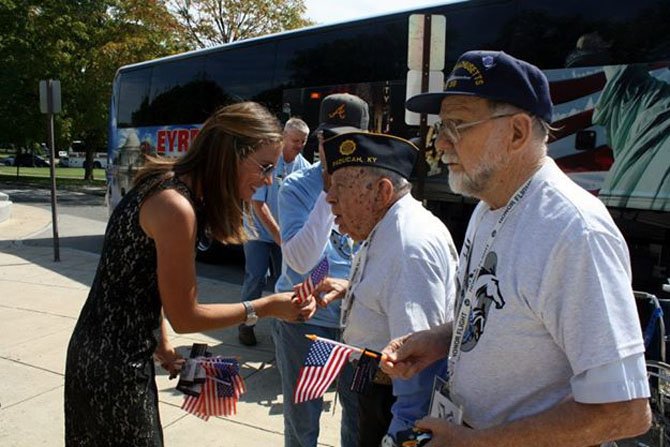 Lindsay Gill of Luke's Wings meets Honor Flight of WWII veterans.
Stories this photo appears in:

Group provides airline tickets to military families visiting injured loved one.
A family receives the devastating call that their son, serving in the Afghanistan, had life-threatening injuries from an IED and was being air-lifted to Walter Reed National Medical Military Center. They were told to start driving to the nearest airport. The hospital staff would do what they could to keep their son alive until they got there, even though it was a five-hour flight.