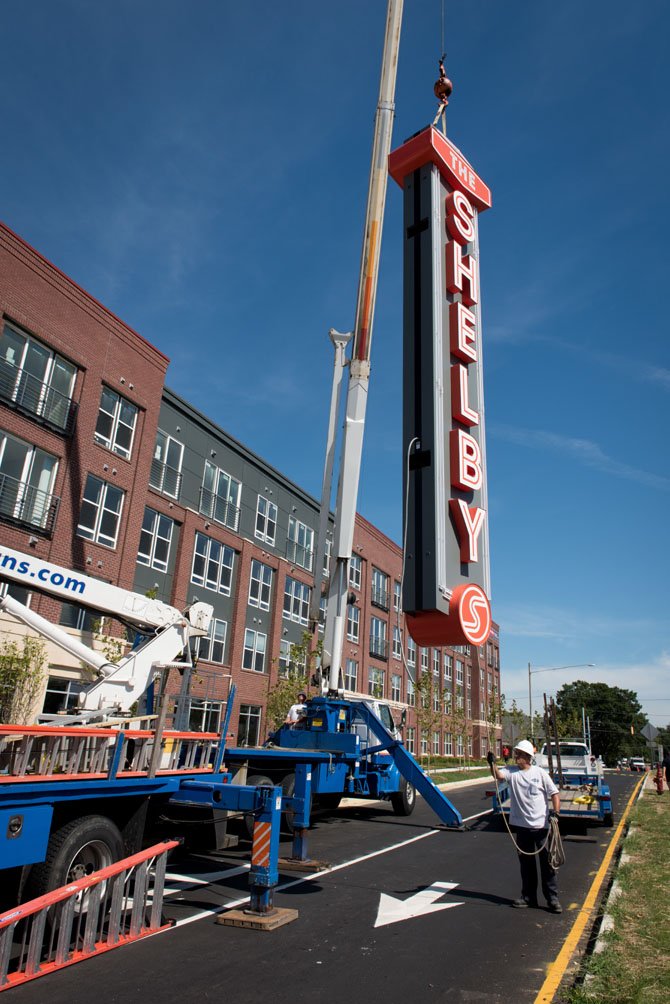 Rather than follow a more car-oriented parking lot-forward model, The Shelby crowds the road, giving an urban feel.

Stories this photo appears in:

The Shelby promotes multimodal travel, community, art.
Though named for the innovative automotive designer and racer Carroll Shelby, the team behind the recently opened Shelby apartment building on North Kings Highway has made alternate forms of transportation a priority.