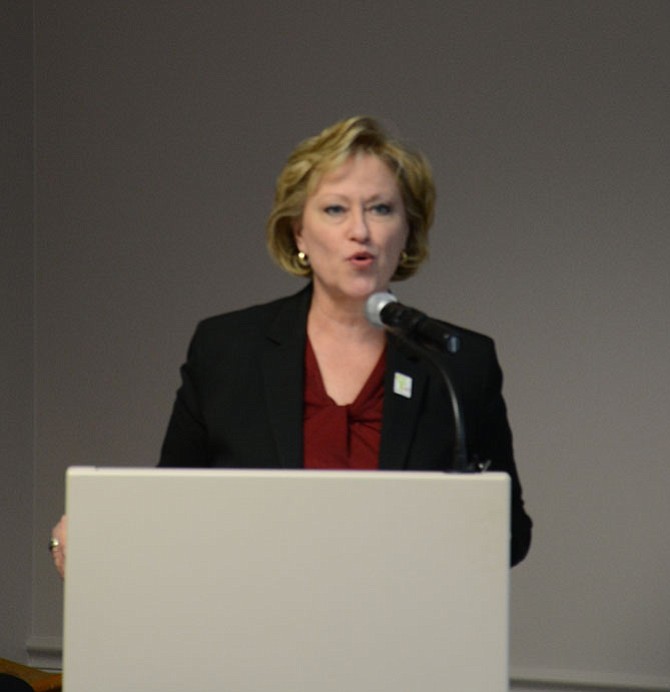 Fairfax County Public Schools Superintendent Karen Garza speaks Nov. 25 at a joint meeting of the FCPS School Board and Board of Supervisors.
Stories this photo appears in:

Focusing on $100 million shortfall.
With Fairfax County Public Schools facing a projected Fiscal Year 2017 budget shortfall of $100 million, Superintendent of Schools Dr. Karen Garza established a task force to look at programs or services that may be eliminated to reduce some of that deficit.

County Executive and FCPS Superintendent present adverse forecasts.
Days before the traditional loosening of belts for Thanksgiving, Fairfax County officials discussed the need for tightening theirs.