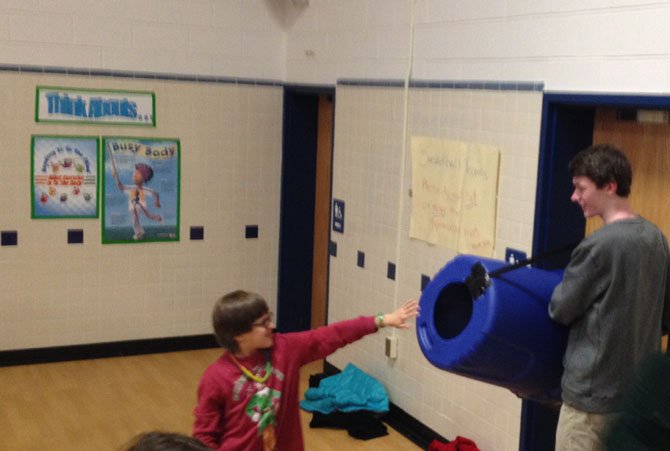 STEMbassador Andrew McCausland, a junior at Langley High School, shows how sound waves travel with the Vortex Cannon.
Stories this photo appears in:

Parents teamed up with local high schools and volunteers from the Children's Science Center for an evening full of fun.
Students packed the Great Falls Elementary gymnasium on the evening of Monday, Feb. 3, to learn the answers to questions such as "What is a polymer?" and "How is a vortex ring made?"