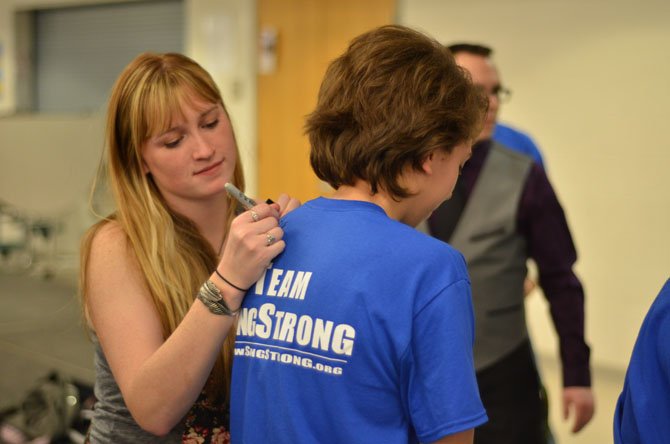 Professional beatboxer Kaila Mullady signs the shirt of Madeline Emmbert after a class on beat rhyming held in Reston's South Lakes' cafeteria.
Stories this photo appears in:

Professional a cappella singers preform at South Lakes High School.
For three days at South Lakes High School in Reston, the music of the human voice was celebrated with the sixth annual SingStrong International Charity A Cappella Festival. This event featured five concerts, an auction, and over a dozen classes and coaching sessions from professional musicians.