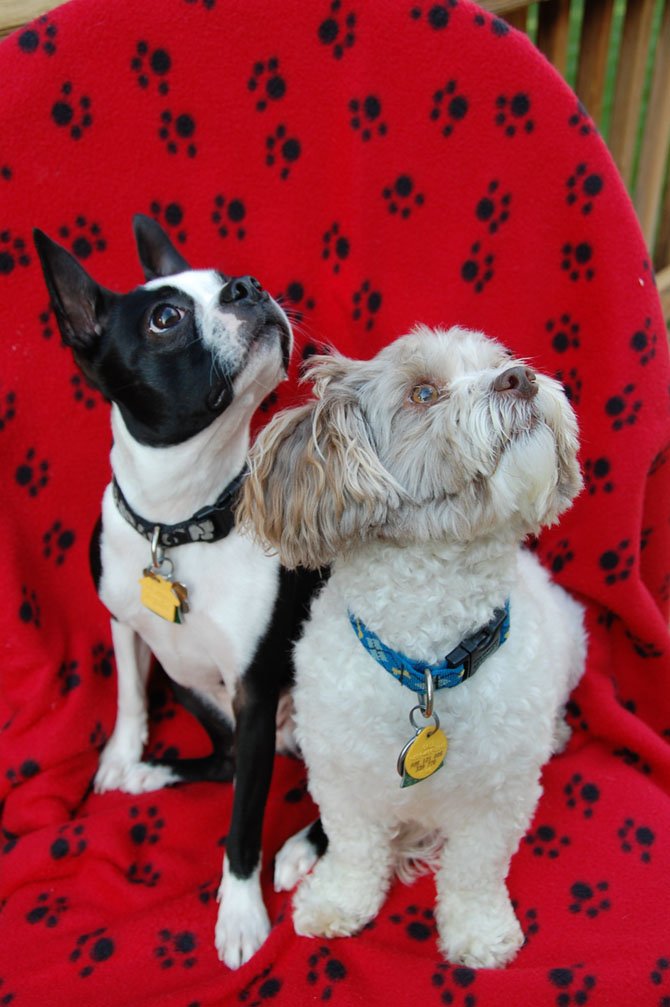 This is a picture of my son's Boston Terrier, Dia, and my Shihpoo, Dexter. I was having trouble getting both dogs to pose perfectly for the camera. Then, a bird flew overhead. Both dogs locked eyes on the bird at the exact same time. At that very moment, I snapped this picture.
— Marsha Pierce, Fairfax Station

Stories this photo appears in:

Our readers submitted photos of their adorable pets.
Take a look at some of the adorable pet photos our readers sent in for our Pet Connection.