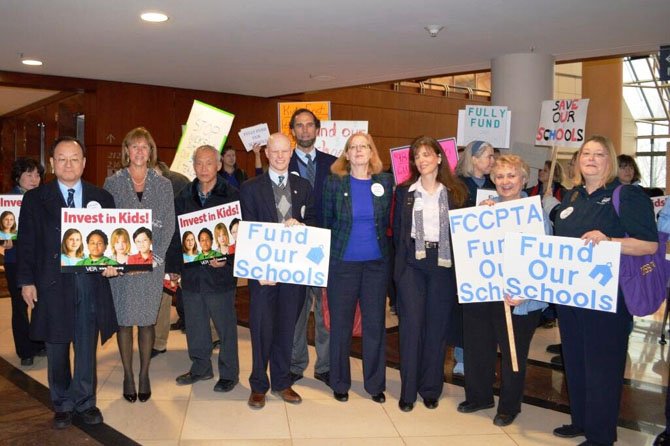 To show support for Fairfax County schools and teachers, the Alliance for Fairfax Public Schools held a "Fund Our Schools" rally at the Fairfax County Government Center before Long's budget announcement.
Stories this photo appears in:

Fairfax County average homeowner will see tax bill increase $330 under County Executive's proposed $7 billion budget.
Fairfax County Executive Edward Long, Jr. unveiled a $7 billion budget proposal Tuesday that reflects his "cautious and deliberative approach to budgeting," a result, Long said, of continuing uncertainty over federal spending and sluggish commercial tax revenues.