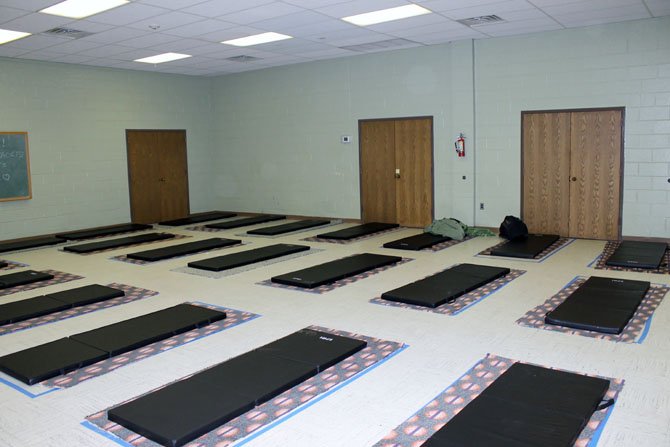 FACETS Hypothermia Shelter at St. Andrew's Episcopal Church in Burke can hold up to 35 people. The shelter opens at 5:30 p.m. and closes at 7 a.m.
Stories this photo appears in:
FACETS hypothermia prevention shelters continue for winter 2014.
Temperatures in Fairfax County have reached record lows over the past week and FACETS is continuing to run its hypothermia prevention shelters this winter. The shelters are hosted at churches throughout the area, and are intended to prevent hypothermia-related deaths, said Single Services Team Leader Abby Dunner. FACETS worked with other organizations to ensure that nobody was left in the cold during the bone-chilling weather last week.