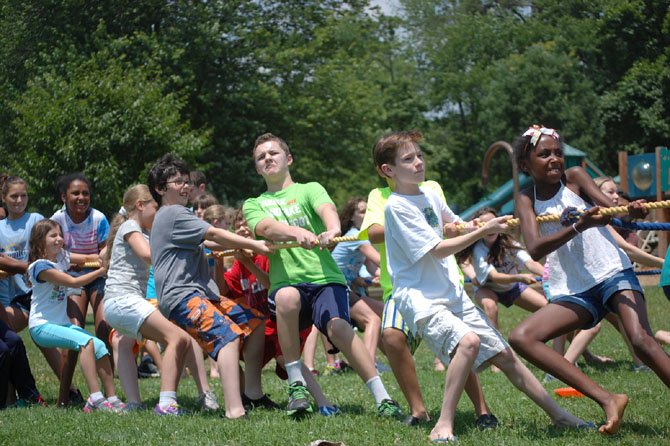 Students at the Summer at Norwood camp play tug-of-war. Experts say summer camps should offer opportunities for play, socialization and rest.
Stories this photo appears in:

Applications for many camps open in January.
The frigid January temperatures can make summer feel like a distant fantasy of sunscreen and popsicles, but it's actually not that far away. If you have children who want to attend camp after the current school year ends, now is the time to start planning, said experts. In fact, registration for many camps begins this month.