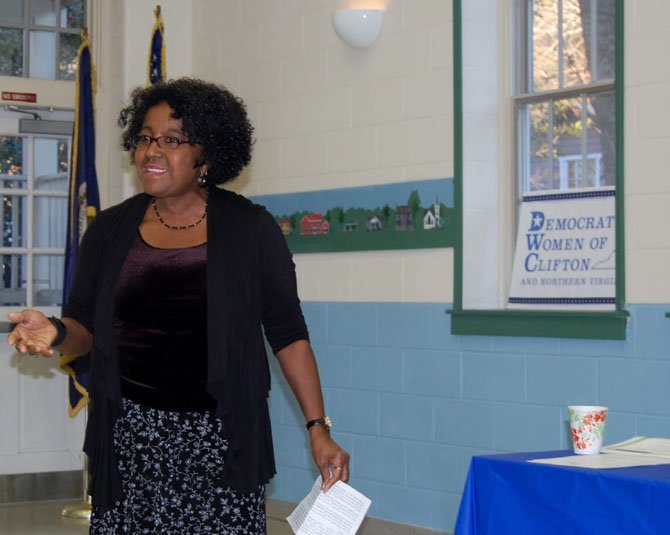 Beverly Howard, the coordinator of Fairfax Families4Kids, speaks to members of the Democratic Women of Clifton regarding mentoring opportunities for foster children in Fairfax County.
Stories this photo appears in:

Children need permanent families in Fairfax County.
In Fairfax County, there are 265 children in Foster Care. That number may sound like a lot, said Nannette Bowler, director of Fairfax County Department of Family services, but that number was at over 3,000 children 10 years ago.