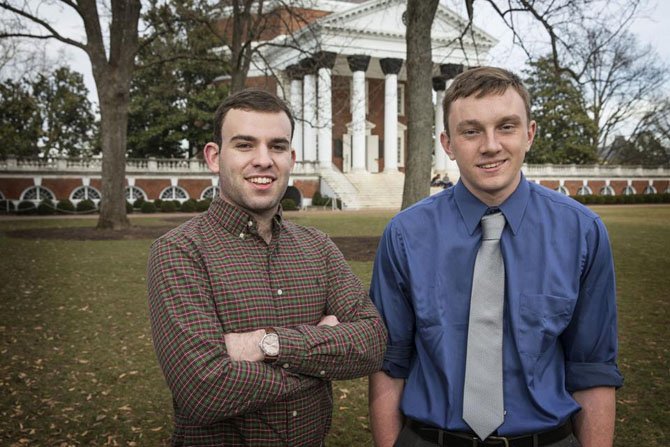 Jarrod Nagurka, of Arlington, and Patrick MacDonnell, both students at the University of Virginia, drafted mental health legislation.
Stories this photo appears in:

Across political divide, students find common ground.
Two University of Virginia students, Jarrod Nagurka and Rachel Deitch, both of Arlington, helped craft a bipartisan mental health bill that Del. Patrick Hope (D-47) and Del. Joseph R. Yost (R-12) have introduced to the Virginia House of Delegates. The legislation, officially called HB 206, will require Virginia institutions of higher education to dedicate a portion of their websites to mental health resources available to students on campus.