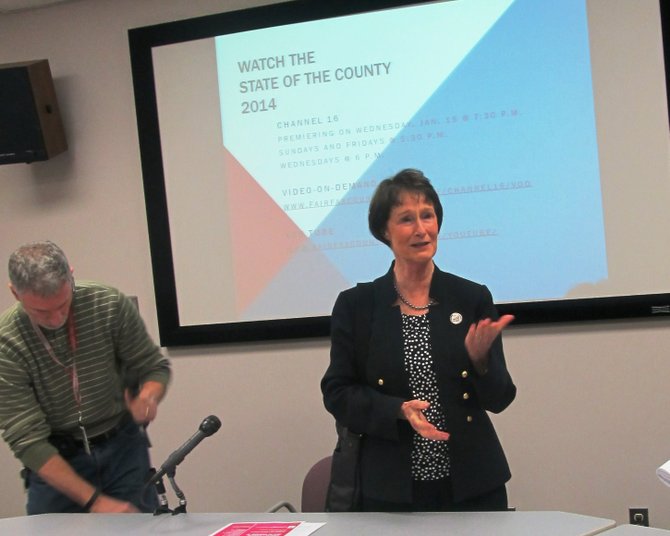 Fairfax County Board of Supervisors Chairman Sharon Bulova hosted a media screening of her annual State of the County address on Wednesday, Jan. 15. Residents can view the address on Channel 16 from 7:30 to 8 p.m., or on YouTube at http://youtube/YzeaC3K-wiY
Stories this photo appears in:

Bulova highlights accomplishments, challenges in annual address.
Despite the lingering impact of an anemic economy, and the regional ripple effects of federal sequestration, Fairfax County residents will see some concrete signs of progress this year.