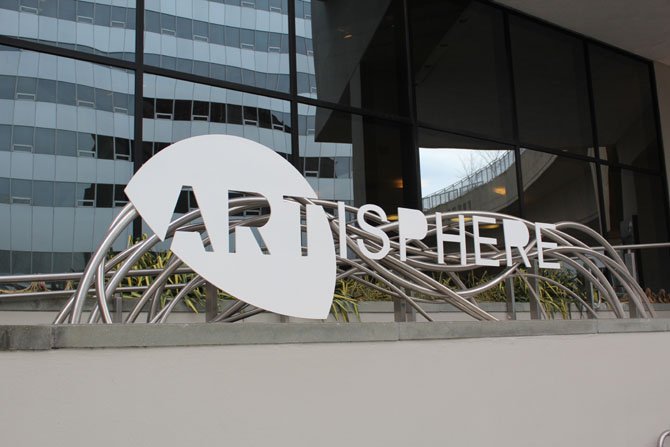 Artisphere is located at 1101 Wilson Boulevard in Rosslyn, and is accessible via foot, car or metro.
Stories this photo appears in:

Where the Artisphere went wrong.
The County Manager Barbara Donnellan has finally made the recommendation to put the Artisphere down after five years of its limping through budget seasons. Tasked with finding a way of saving the financially hemorrhaging arts center, Donnellan warned the County Board in December that Artisphere's future was in jeopardy, and followed through with listing the Artisphere as one of the optional cuts in the proposed Fiscal Year 2016 County Manager Budget, released Feb. 19.

Places to go, things to do.
Winter weather may make getting out and about a little harder, but it will not stop Arlingtonians from having fun. Whether enticed by sports, art, literature, movies or music, Arlington has a plethora of exciting activities to beat, or embrace, the cold.