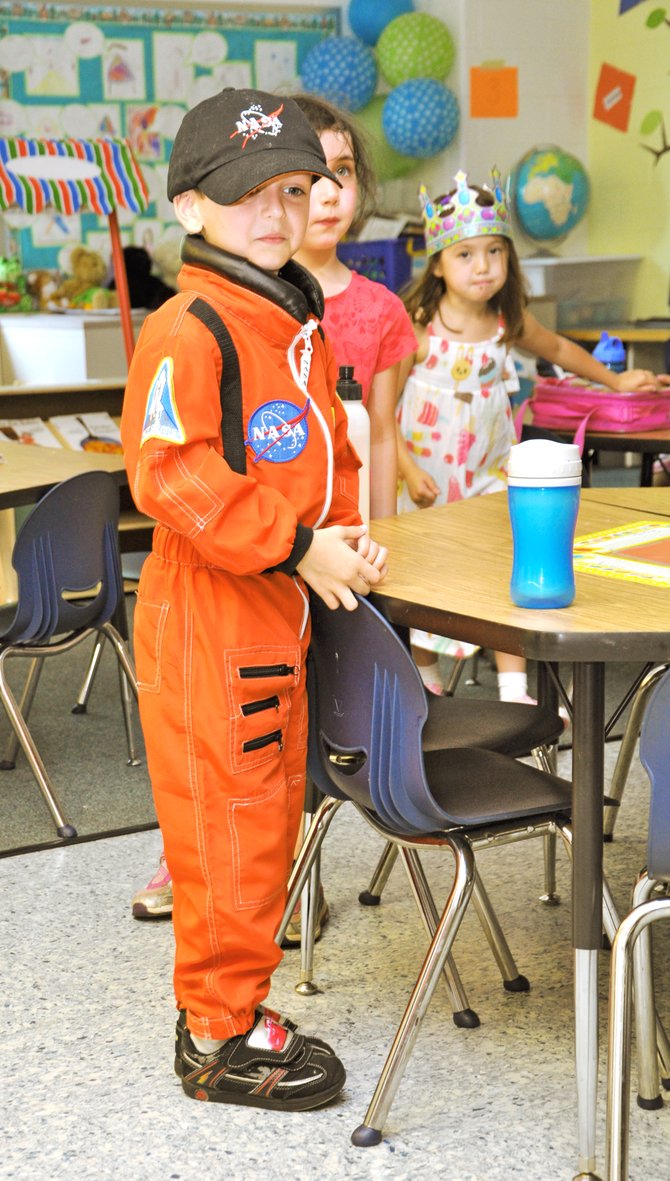 Some students came dressed for the occasion. Students from Mrs. Blackwell's "STEAM" (STEM) Lab were selected to ask the astronauts questions. 19 Kindergarten - 6th graders were selected to broadcast their queries.
Stories this photo appears in:

Space station astronauts speak live to students.
Students got a real hands-on STEM (science, technology, engineering, and math) experience by linking directly with the NASA international space station.