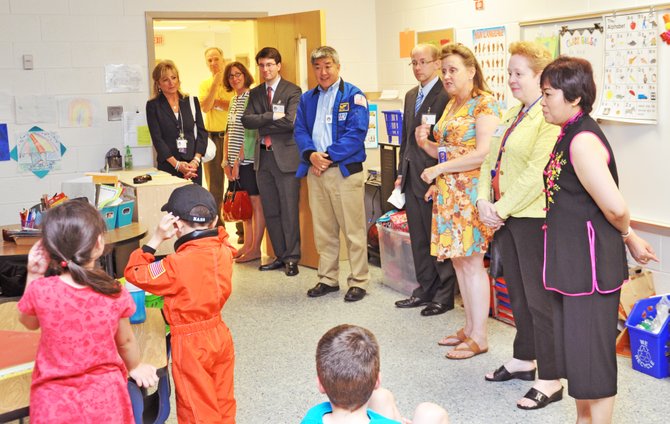 Local former astronaut and guest of honor, Dan Tani, visited Mrs. Blackwell's STEM lab prior to the event. Also visiting were John Steuder (after-school program director), Katie Connolly (PTA VP of membership), Tom Culligan (Congressman Wolf's office), Ken Junge (principal), and Maribeth Luftglass (FCPS Assistant Superintendent for Instructional Technology).
Stories this photo appears in:

Space station astronauts speak live to students.
Students got a real hands-on STEM (science, technology, engineering, and math) experience by linking directly with the NASA international space station.