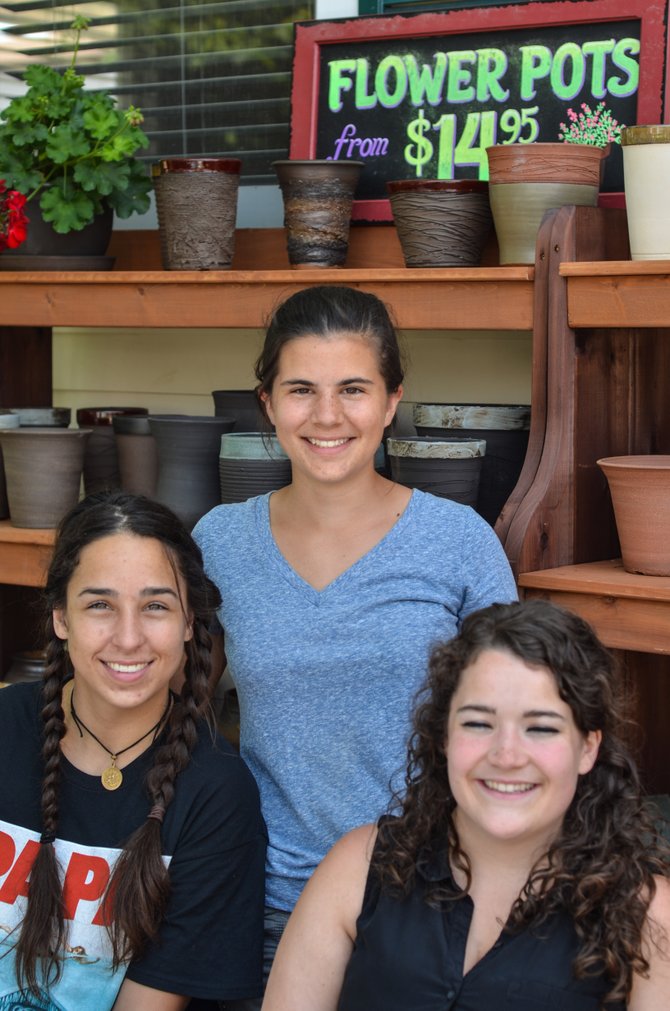 Potter's Fire employees Kacey Boyce, Sarah Betti, and Olivia DiBenigno near the store location at 797 B Center Street in downtown Herndon.
Stories this photo appears in:
Businesses show community spirit in downtown Herndon.
The Potter's Fire Throwdown is a contest developed to challenge other businesses in Herndon to decorate their storefronts for the patriotic holidays from May 10 to the 4th of July.