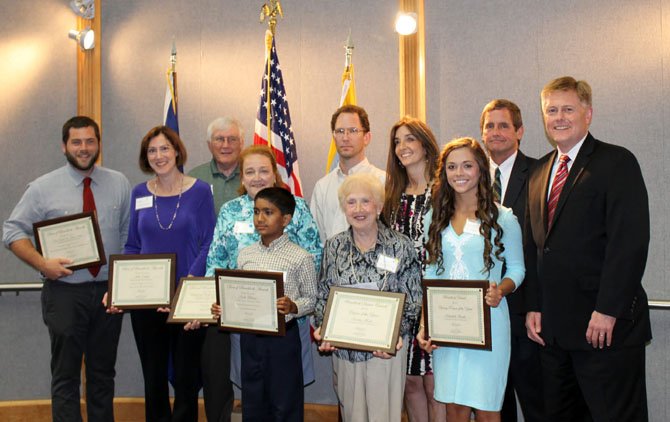 From left: Ned Barnes, Julie Tahan, David McKinley, Paula McKinley, Rohil Binge, Greg Sykes, Norma Heck, Eileen Filler-Corn, Elizabeth Banks, Cliff Keenan, and John Cook gather at the annual Best of Braddock Awards on July 9.

Stories this photo appears in:

Braddock District residents honored for service.
From 10-year-old Rohil Bhinge, who helped raise funds to complete a handicap accessible playground, to Norma Heck, who was one of the first five homeowners of North Springfield in 1955, the Braddock District is full of exceptional citizens.