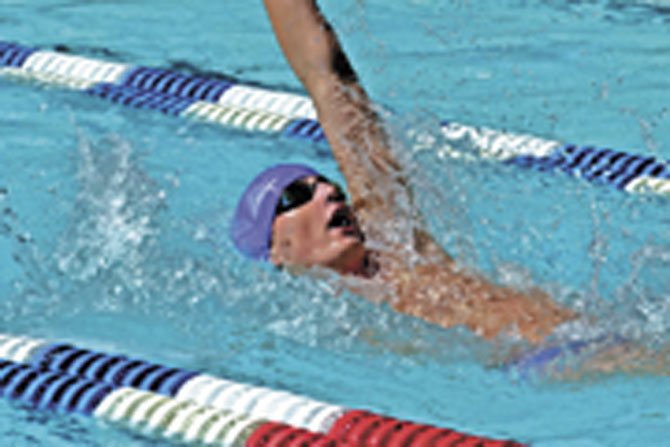 Sully Station's Collin Fiala swims to victory in the 15-18 boys' 50-meter backstroke in an A meet with Mantua, Saturday, July 5. Fiala and his teammates triumphed over Mantua, continuing their 2014 winning streak.
Stories this photo appears in:
On Saturday, July 5, the Poplar Tree Pirates came out on top of what was the closest match of the 2014 season. The first victories of the meet came in the 8-and-under freestyle events, with Adrian Coray and Nick Chernisky finishing first and second for the boys, and Lauren Radcliffe and Marissa Erickson placing first and third for the girls. Analiese de Leon went on to take third place in the girls' 9-10 freestyle.