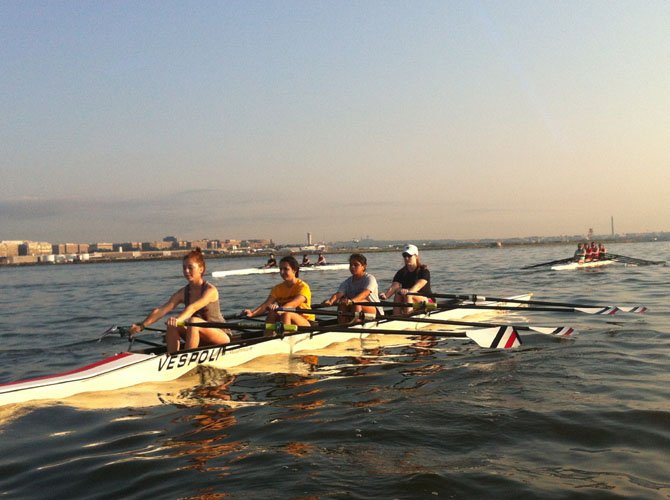 The quads line up for their 500 sprint to show off their sculling skills at the Blue Plains Sprints on Aug. 2.

Stories this photo appears in:

After an intense competition that saw the lead change several times, the Alexandria crew coaches pulled off a last-minute, one second defeat of their students at the Aug. 2 Blue Plains Sprints in front of the Dee Campbell boathouse. This competition was the final race of the Sprints, a series of rowing competitions on the Potomac Waterfront that mark the end of summer crew season in Alexandria.