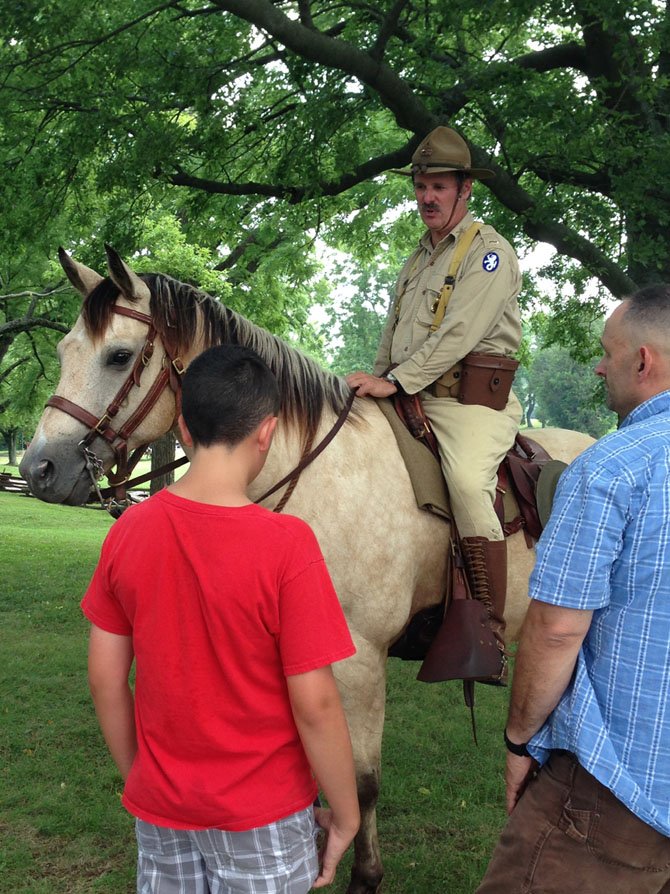 Jeff Jordan, representing the 26th U.S. Cavalry, speaks to visitors.

Stories this photo appears in:
Explosions and gunfire abound at Sully Historic Site.
The sounds of explosions and gunfire became almost commonplace on July 12 and 13, as Sully Historic Site celebrated its 9th annual World War II Living History event. At the event, visitors witnessed a view of the war through reenactments. At Sully Historic Site, several such major events are held each year and each is planned "for anywhere from four to 12 months," said Barbara Ziman, events coordinator. Sully Historic Site showcases facets of Fairfax County history from the 19th century through the mid-20th century. Richard Bland Lee, General Robert E. Lee's uncle, completed the main house at Sully in 1799.