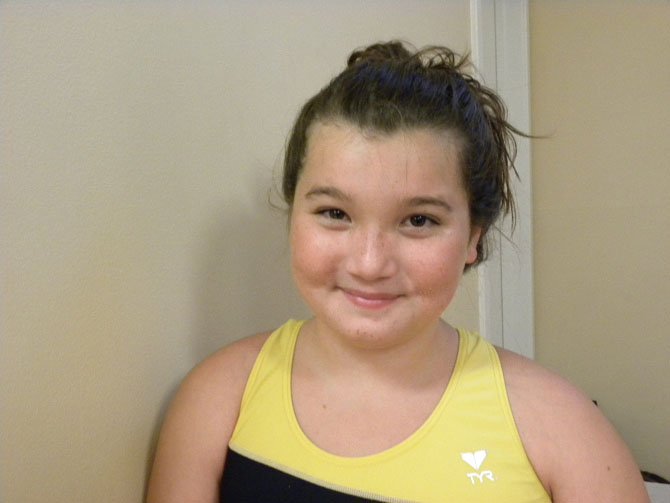 Emma Garnjost, 11, of Burke, strives to beat her record of 36.85 seconds in the 50-meter freestyle.
Stories this photo appears in:

Burke Centre Penguins Swim Team compete after storm.
Storms almost canceled the Burke Centre Penguins' developmental meet that was scheduled for 6 p.m. on Wednesday, July 9. Jim Eckloff, president of the Burke Centre Swim Club, hoped that the Penguins would be able to swim tonight since there may not be another time to make up the scheduled event.