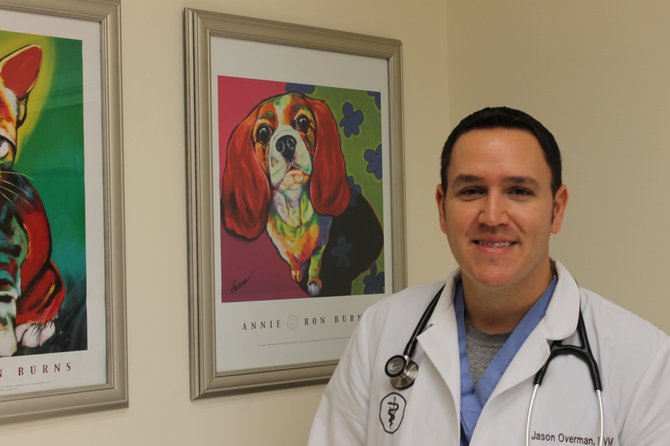 Springfield Animal Hospital Director Jason Overman, who has been working at the hospital since 2010, advises pet owners on how to best care for an aging pet.
Stories this photo appears in:

Jason Overman of Springfield Animal Hospital shares some best practices.
Even for those pet lovers who pay close attention to the health and well-being of their pets, it's not uncommon for owners to be unaware of when their pet is reaching the point of becoming a senior. Because the lifespan of pets can vary, it's important to do extensive research, and to take pets to the vet at least once a year.